Meet Dr. Hackman
Dr. W. E. Hackman, B.Sc., D.D.S.
As a lifetime resident of Edmonton and a homeowner in Riverbend the last 28 years, I am certain you will enjoy living in our warm community as much as I do. In introducing myself to you and your family, I would like to mention that I am a graduate of the University of Alberta. I have practiced in Riverbend for 28 years and have been an Associate Clinical Instructor in Prosthetics at the Faculty of Dentistry for 7 years.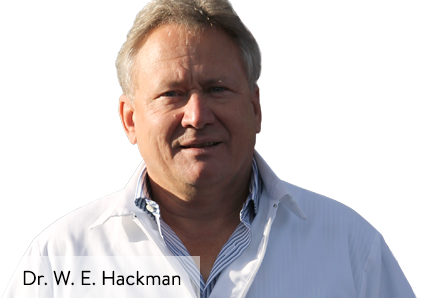 I would like to take this opportunity to invite you and each member of your family to visit our office to meet our staff and to receive a complimentary travel mug and tooth brush! I look forward to meeting you and hopefully I will be able to serve your dental needs in the future.